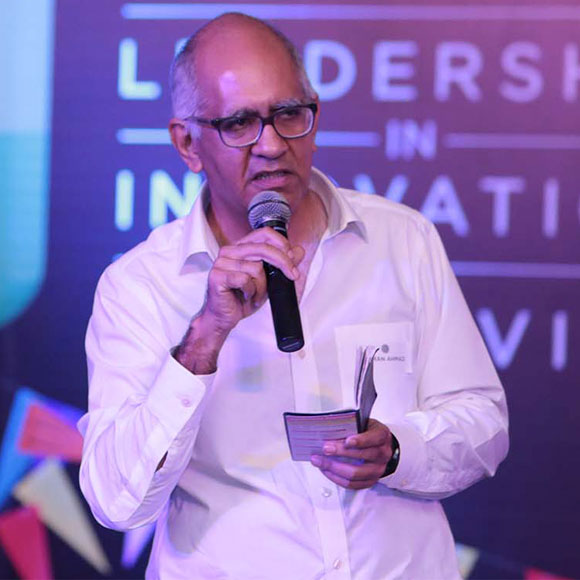 Rumman Ahmad
Rumman Ahmad is a Masters in Creativity and Change Leadership from Buffalo State College, USA and also holds an MBA from Institute of Business Administration, Pakistan.
He currently resides in Karachi and is a speaker, facilitator and trainer in organizational creativity and innovation.
Rumman counts himself as a good coach – like Jose Mourinho – who has never been a great player but can get the best out of teams. He trains, teaches and facilitates groups of people to learn and apply the creative process and solve problems. He also organizes an annual conference on innovation to spread the word far and wide. When he's not being creative for creativity's sake, he runs a luxury product import and distribution business – also creatively. And when he's not evangelizing about creativity or earning money, he cooks, plays golf, reads, writes and obsesses about how to rob pharmaceutical companies by following a Paleo diet. Given a chance to respawn he would come back as a musician.
He is also living proof that creativity and creative thinking can change lives. Using Rumman for a training, facilitation or problem solving session can change the way you look at issues and problems, make you a better leader, a better follower, and a better person. Guaranteed!